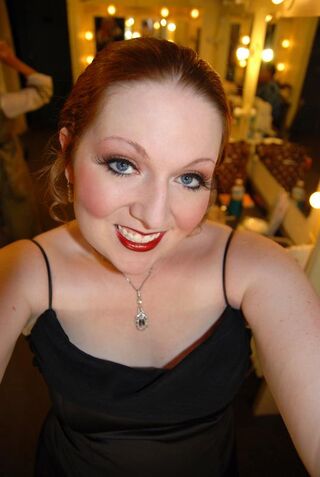 Caroline V. Sturtz
Edit
Caroline is a Tallahassee native and graduate of Florda State University's School of Visual Arts and Dance. Caroline has been active in the Tallahasse theatre community for over 10 years and has worked on many productions, both onstage and off. She runs Tallahassee Little Theatre's Box Office and also serves as the Production Photographer for Tallahassee Little Theatre and TheatreTCC.
Rumors (2011) - Chris Gorman
The Musical Comedy Murders of 1940 - at TCC
Awards and Nominations
Edit
Ad blocker interference detected!
Wikia is a free-to-use site that makes money from advertising. We have a modified experience for viewers using ad blockers

Wikia is not accessible if you've made further modifications. Remove the custom ad blocker rule(s) and the page will load as expected.