Theatre Tallahassee
Edit
Theatre Tallahassee is a community theatre located in the heart of Tallahassee, Florida. This wiki's aim is to archive the history of our theatre, from staff and volunteers, to a full searchable database of previous productions.
You may be interested in learning about:
The history of Theatre Tallahassee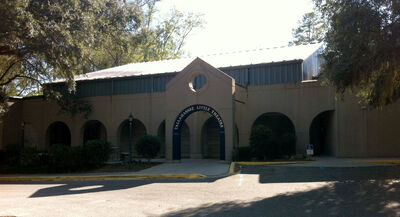 Theatre Tallahassee is a U.S. 501c3 Not-for-profit Organization run by a dedicated staff and an ever growing pool of volunteers. Our aim is to educate and entertain the community, providing a place for everyone to perform and participate in live theater.
For more information, visit our main website at TheatreTallahassee.org, or stop by our Twitter or Facebook Pages. You can also contact us at:
Theatre Tallahassee

1861 Thomasville Road
Tallahassee, FL 32303
850-224-8474 Box Office
850-224-4597 Administrative Office
850-224-4464 Fax
Latest activity
Edit